A variety of challenge modes. Unlimited fun.
Stridekick offers a variety of ways to compete, whether you're seeking an über competitive leaderboard or a more individual-focused daily step challenge. Create challenges based on steps or active minutes.
Step up the competition. Get even more challenge modes on
MoveSpring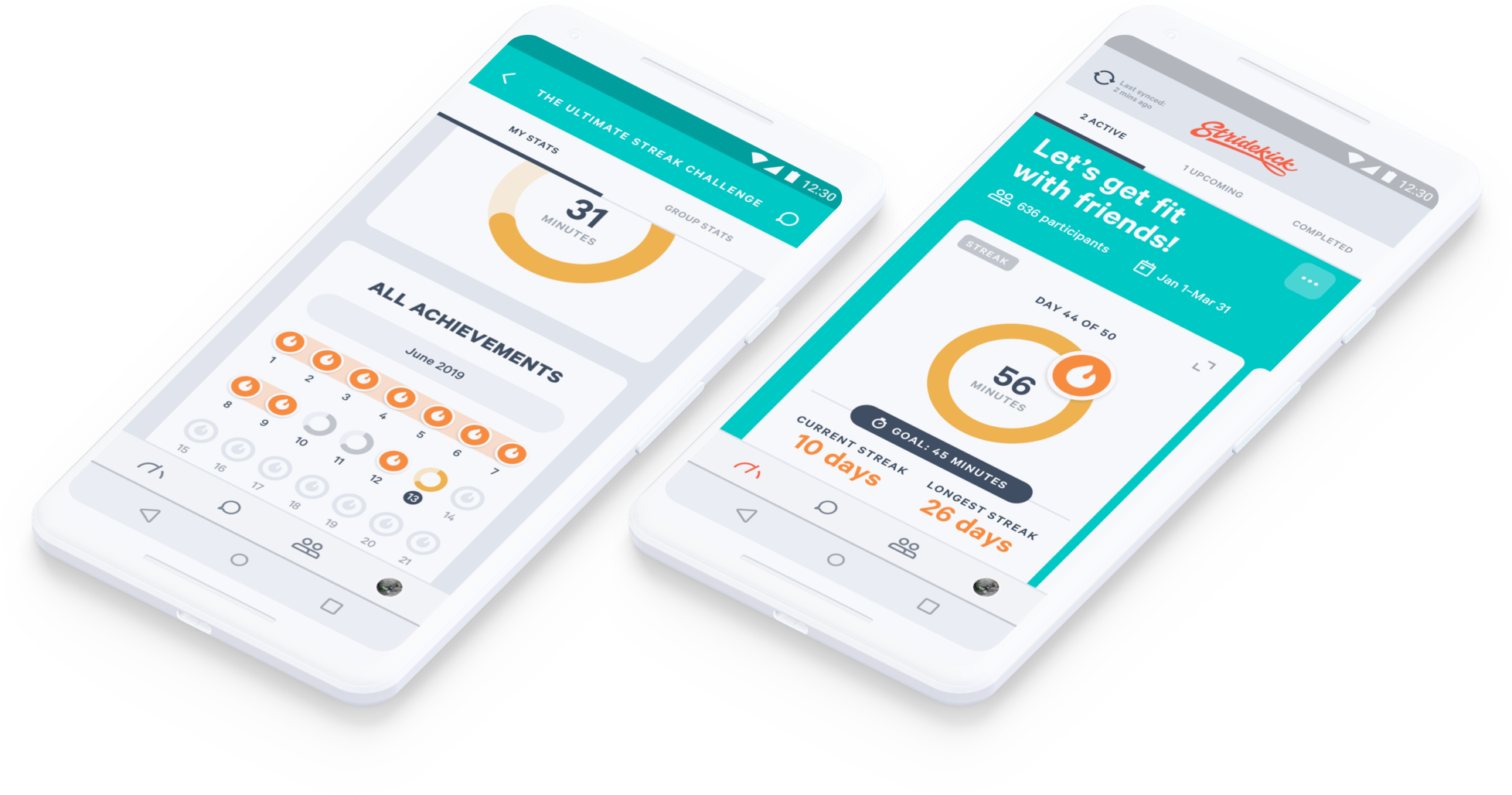 Streak
Don't break your hot streak! Set a daily step or active minutes goal, then track how many days in a row you can meet it. Who will have the longest hot streak by challenge end?
Leaderboard
Who has what it takes to be on top? Step to the #1 spot by racking up the most steps or active minutes on the leaderboard.
Target
Go for the gold. Set an ambitious step or active minutes goal to reach over time. Who will reach their Target goal first?
Join Stridekick community challenges
Compete in bigger challenges and embark on journeys with other users on the Stridekick platform. We're always adding new challenges, so be sure to check back often.
Compete with friends, no matter what wearable device they have
Finally, Apple Watch, Garmin and Fitbit friends can all compete in one place. We know one device isn't made for everyone. That's why we connect with the leading fitness trackers. Keep up with old friends and make new ones on the growing Stridekick community.




Connect Polar, Xiaomi, and more through iPhone and Android with Apple Health and Google Fit
Looking for more challenge modes?
Check out for team, group, and journey options.
Learn more