Let's dive into a comparison between Fitbit and Apple Watch: two popular brands in the fitness tracking industry.
Shopping for a fitness tracker can be overwhelming. For starters, there are a ton of options out on the market, and it's difficult to pinpoint exactly which device is the best fit for you. If you've narrowed your search down to either an Apple Watch or a Fitbit, you're one step closer to making a final decision. However, there is still a lot to consider between these two brands. In this blog post we've done the heavy lifting to give you a list of things to consider when comparing between a Fitbit and an Apple Watch.
Choosing between a Fitbit and Apple Watch: What to consider
The Apple Watch and Fitbit are both great options when it comes to fitness wearables, so you can't go wrong with either pick! Both devices offer a best-in-class user experience and offer a variety of features to suit everyone's needs. Each option has its own pros and potential cons, and our goal is to try and make it easier for you to decide which device is right for you by outlining a few key points of comparison. We'll also be giving 1 point to the "winner" of each category as we go to help summarize our recommendations throughout this blog post. As we mentioned, you really can't go wrong with either device, but here's our take to help you make your decision.
Compatibility with your phone
The Apple Watch was created and designed to be used with an iPhone. If you're an Android user, this makes your decision easy, since an Apple Watch isn't a viable option for you. For iPhone users, please note that in order to connect your Apple Watch to a mobile device, you will need to meet the minimum requirements:
iPhone 6s or later
iOS 15 or later
Therefore, if you have an iPhone that meets these requirements, Apple Watch is a good option for you to consider.
The Apple Watch can connect to other Apple products you may already own, which could be a selling point to some users. Apple's Continuity feature allows you to seamlessly connect to your Apple ID on all of your devices, and once you've set up your Apple Watch with your iPhone, you can use features such as Apple Pay and Auto Unlock on your Apple Watch as well. You can also use your Apple Watch with Apple Fitness+, which will allow you to view live workout stats from your Apple Watch on your iPhone, iPad, or even Apple TV.
Fitbit on the other hand will be a great option when it comes to compatibility with most mobile devices. Fitbit not only offers compatibility with Android phones but with iPhones as well. In order to connect with a Fitbit device, you must meet the minimum requirements:
Apple iOS 14 and higher
Android 10 or higher
Fitbit's compatibility with an abundance of different Android or Apple devices makes it the most versatile option. Fitbit offers a wide variety of features regardless of the mobile device you're using, which makes it a great choice for both Android and iPhone users. If you are an Android user, the debate between an Apple Watch and Fitbit is essentially non-existent, since you will not be able to connect an Apple Watch with your phone.
When considering compatibility with your phone, the debate between an Apple Watch and Fitbit depends on the mobile device you're using. If you're an iPhone user, Apple's Continuity feature may be appealing to you, but since Fitbit offers compatibility with both iPhone and Android devices, the wider variety may appeal more to others. Therefore, we'll call this particular comparison a draw.
Apple Watch: 1 Fitbit: 1
Cellular data connectivity
Our world increasingly relies on connectivity to the internet, so it's no surprise that our fitness trackers would also offer a way for us to stay connected to friends, family, and more, all from the convenience of our wrists! However, all Fitbit devices and some Apple Watch devices require your phone to be nearby in order for you to receive calls, messages, and more through Bluetooth connectivity.
For most users, this is probably all that you would need, as most of us tend to keep our phones nearby anyway. With your phone nearby (within a 20-30 foot radius), Fitbit's smartwatch devices and all Apple Watch devices allow users to take phone calls straight from their watch. Learn more about how to take on-wrist phone calls with some Fitbit devices here, or answer on-wrist phone calls with Apple Watch devices here. Depending on the specific device, Fitbit and Apple Watch users will also be able to view text messages and receive app notifications when their phone is nearby.
While these are great features to have access to when your phone is nearby, there are also plenty of features that can be accessed without your phone nearby, including tracking your workouts, playing music, making purchases, and more. Learn more about what you can access when your phone is out of range from your Apple Watch here, or from your Fitbit device here.
That being said, if you're the kind of person who prefers to leave your phone behind during a workout or even as you're going about your day but you still want to stay connected, cellular connectivity through your fitness tracker may be something that interests you. Apple offers cellular connectivity with their "GPS + Cellular" enabled devices, so Apple Watch may be the best fit for you if you need cellular connectivity. When your fitness tracker has its own cellular connection, you can still connect to the internet via your fitness tracker's cellular plan even when your phone isn't nearby. Cellular connectivity allows you to continue to make calls and send messages with just your Apple Watch on, even when your iPhone isn't nearby.
Please note that a cellular connection on your Apple Watch will come at an extra monthly cost through your cellular service provider. If you're someone who typically has your phone in hand, then you really won't need a device with cellular connectivity. However, based on cellular connectivity alone, Apple Watch is the clear winner as Fitbit does not offer a cellular-compatible device at this time.
Apple Watch: 2 Fitbit: 1
Payment features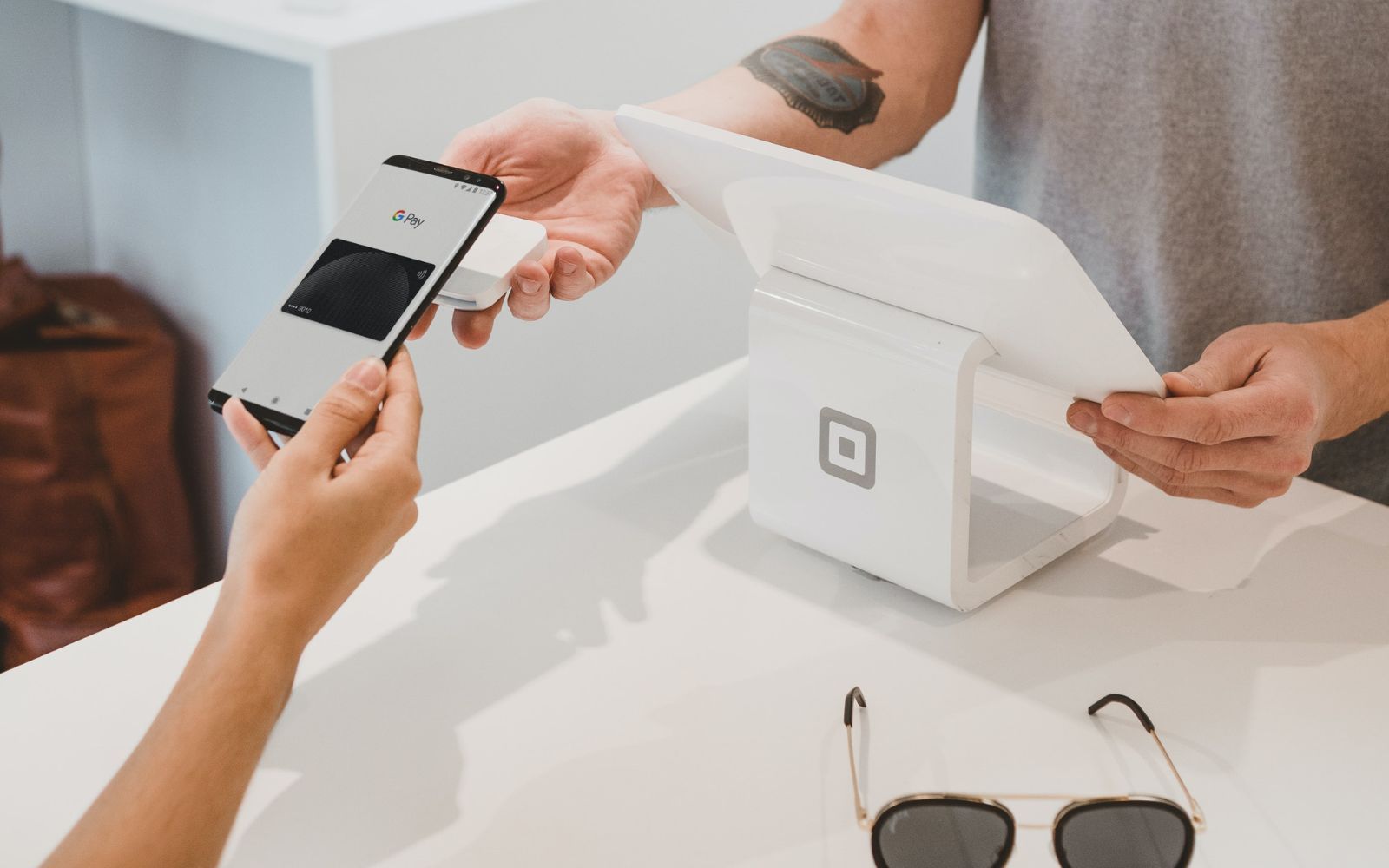 Both Apple Watch and Fitbit support contactless payment options. Apple Pay is supported by the Apple Watch, and Fitbit Pay is supported by some Fitbit devices. For both Apple and Fitbit Pay, you can make purchases without your mobile device. Each payment feature works very similarly and provides users with an option to check out by simply tapping their watch face with supported "tap readers". Both are accepted nationwide with participating retailers and work very well for everyday use.
Please note you will need an Apple Series 1 or higher for Apple Pay capabilities. For Fitbit devices, you can see a list of trackers that offer Fitbit Pay here. Since both devices offer similar functionality in terms of payment features, we'll call this comparison a draw and award both brands another point.
Apple Watch: 3 Fitbit: 2
GPS tracking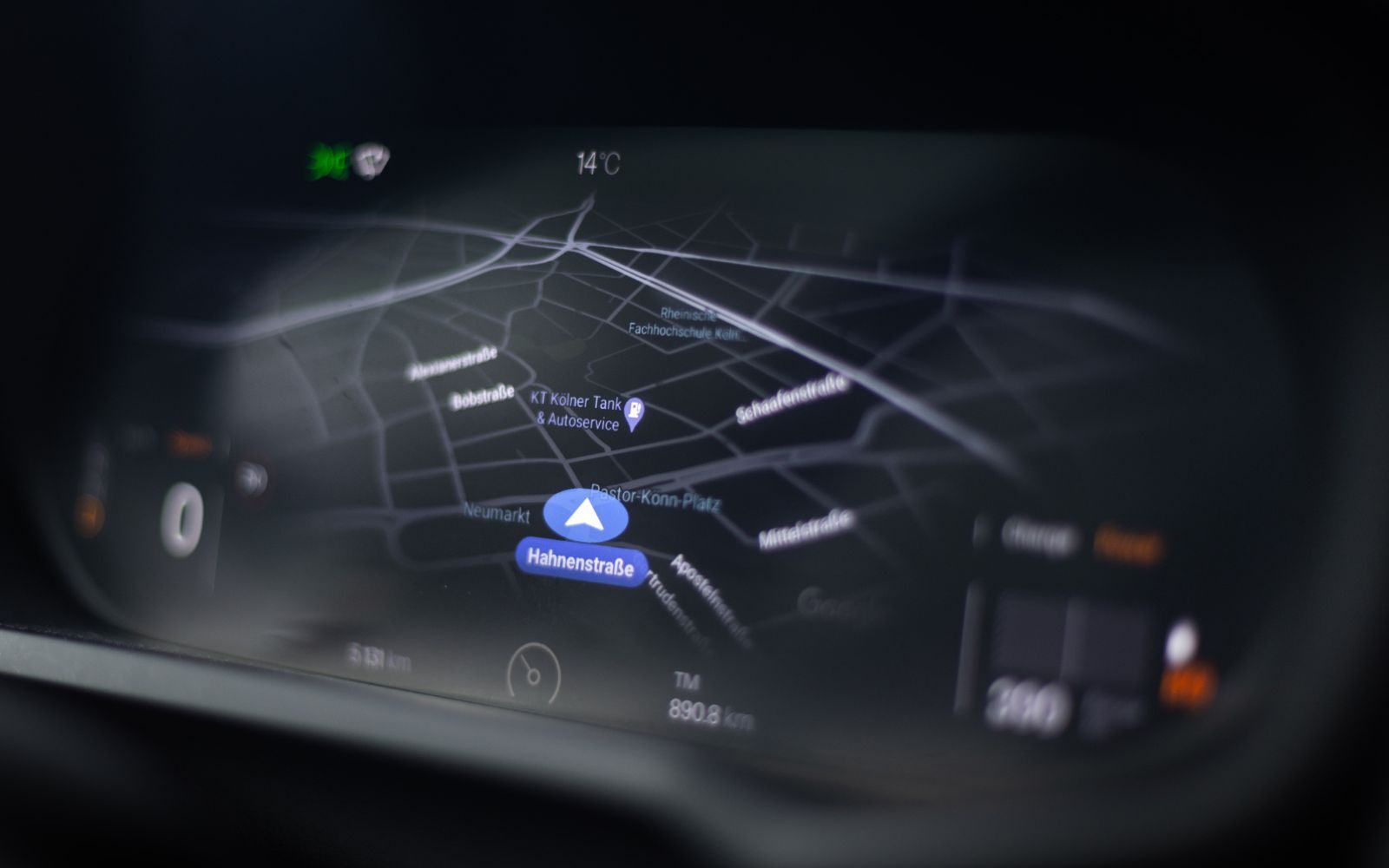 GPS tracking is available on both Fitbit and Apple Watch devices, allowing users to accurately track the location and distance of their workouts, even when they do not have a GPS-enabled phone with them.
Fitbit offers a built-in GPS feature on several of its devices. Fitbit's built-in tracking system allows you to see all distance covered along with your exact heart rate at any given time. This can be beneficial to those who would like to keep track of their cardiovascular health. Fitbit presents your data on what they call an Intensity Map. This data is available in the Fitbit app and will show specific routes you take and the pace of your exercise. You can learn more about Fitbit's GPS features here.
Apple Watch has a very similar feature with its GPS-enabled devices as well. This feature allows you to track your pace along with the route you take while hiking, running, swimming, or cycling. Your pace while performing an exercise is also color-coordinated to show how fast you're going at a given time. This information can all be seen in the Fitness app on your iPhone. You can learn more about how your Apple Watch can track your outdoor running workouts here.
When referring to GPS tracking capabilities, Apple Watch and Fitbit offer very similar functionality, so we'll call this comparison a draw.
Apple Watch: 4 Fitbit: 3
Battery life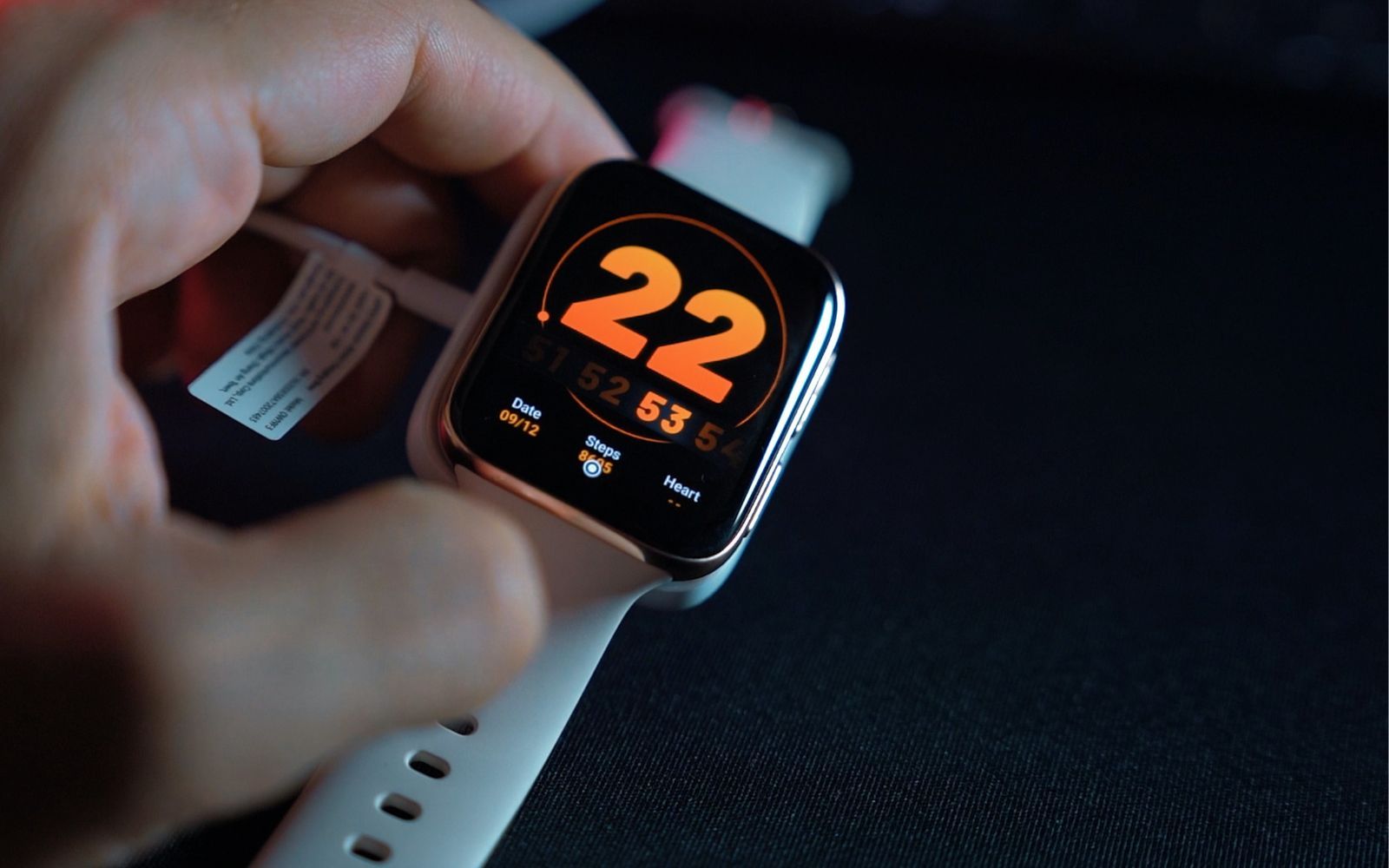 When it comes to the battery life of these two devices, the differences are pretty dramatic. The majority of Apple Watch devices will last up to 18 hours on a single charge, whereas select Fitbit devices can last up to 6 or more days on a single charge—that equates to 144+ hours! A Fitbit may be a better choice for users who may not be as good about consistently charging their devices, since an Apple Watch will require daily charging.
Both the Apple Watch and Fitbit support fast charging which allow charge speeds at about 2-2.5 hours for a full charge. However, if an extended battery life is important to you without the need for daily charging, Fitbit definitely takes the cake in this category by a long-shot.
Apple Watch: 4 Fitbit: 4
Tracking capabilities
Comparing the tracking features* in a Fitbit to an Apple Watch is no easy task, as they both offer a variety of features that are similar to one another, including the ability to track blood oxygen levels and perform ECG readings on some devices from either brand. While there are many similarities, there are some key points that distinguish the Apple Watch and Fitbit tracking capabilities. Keep reading below for a deep-dive into sleep tracking, water-based activity tracking, and fall detection.
*Certain features may vary by device
Tracking capabilities: Sleep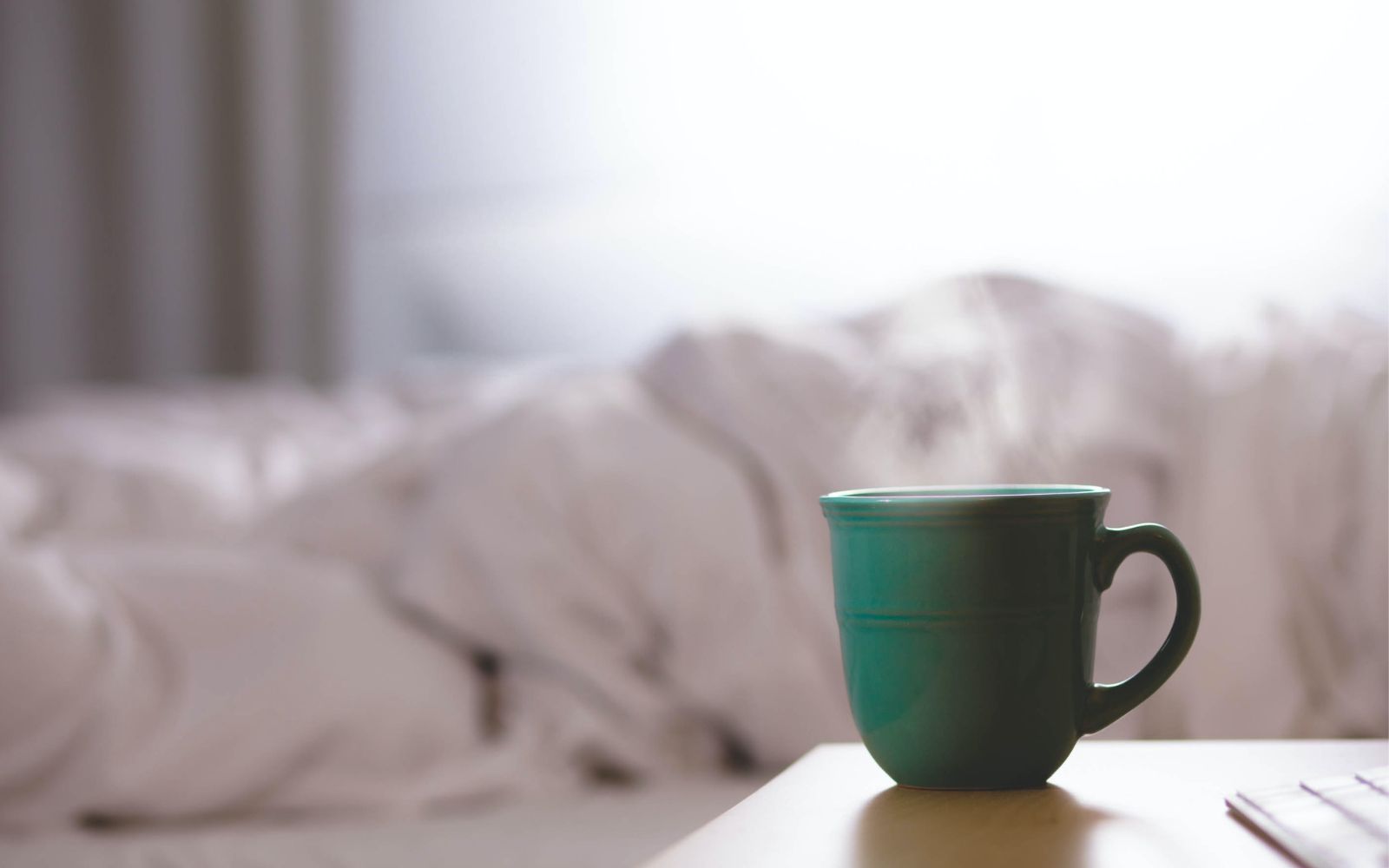 One of the key components of a healthy lifestyle is the amount of sleep you get each day. Thankfully, we now have access to smartwatches that can make it a lot easier to track and improve our daily sleeping habits.
Fitbit offers some great features when it comes to tracking sleeping patterns and activity. These devices will track certain sleep stages by analyzing your heart rate to determine what stage you're currently in. Fitbit also has some useful features such as silent alarms, smart wake, and sleep schedule, which can all help you build a better sleep routine. In addition, because the battery life of the Fitbit is so great, you will be able to wear these devices to sleep without worrying about the need to charge overnight to get a better picture of your overall health. All these features will help to further improve and motivate your daily sleeping habits.
Fitbit also generates a sleep score which measures the quality of your sleep. This helps you understand certain patterns and trends in your sleep. Your sleep score is based on heart rate, sleep stages, and the time spent awake. There is also a premium subscription available that allows you to view even more granular details, such as snoring detection and a sleep score breakdown, but Fitbit's free version provides all the basics you'd need, such as your sleep score and sleep stages. Overall, Fitbit offers a very impressive analysis of daily sleep patterns for its users.
The sleep tracking features offered by the Apple Watch underperform when compared to Fitbit devices. This is partly due to the lack of an extended battery life and the need to charge it approximately every day. Unfortunately, this means tracking your sleep can be very difficult unless you charge your Apple Watch prior to sleeping. If you do get into the habit of charging your Apple Watch outside of your sleeping hours, then Apple Watch does offer basic sleep tracking to show you how long you've slept each night. However, there is currently no analysis of your sleep quality outside of third-party apps available on the iPhone, so if this is an important feature for you, we'd recommend considering a Fitbit device.
Apple Watch: 4 Fitbit: 5
Tracking capabilities: Water-based activities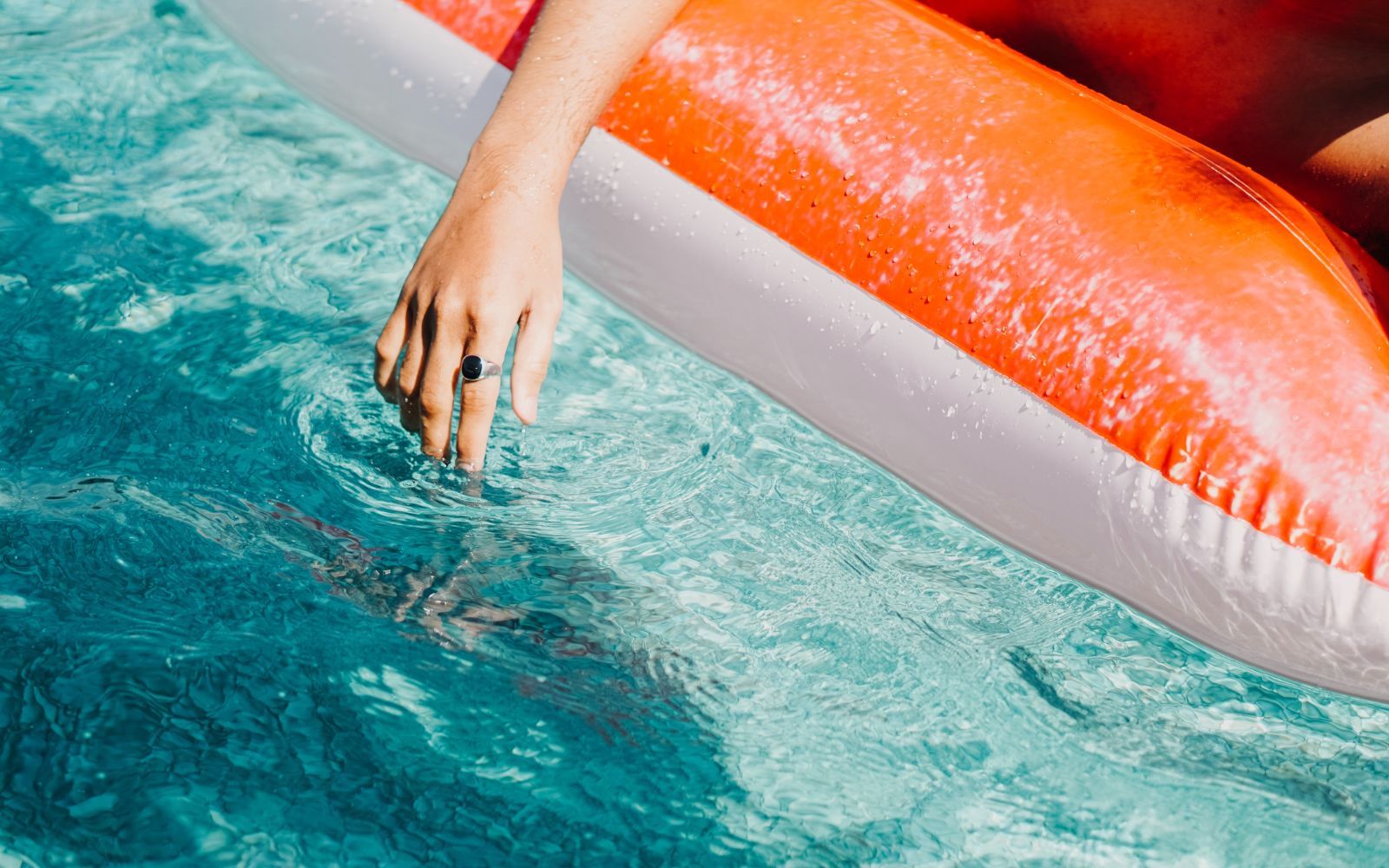 Most Apple Watch and Fitbit devices* are considered water-resistant and are rated for up to 50 meters underwater. Select Fitbit devices can automatically track your swim duration and pool lengths completed. This data can then be seen on your wrist or on the Fitbit app dashboard. You can learn more about tracking your swims with your Fitbit device here.
Apple Watch does a great job of tracking strokes performed underwater. The devices also provide access to third-party apps that can further improve their tracking ability. Apple also has features such as Water Lock to prevent any water input during your water-based activity, and it allows you to eject water from your watch once you're done. All of your tracked underwater activities are shown on the Fitness app. Here you will find a guide which includes a list of stats such as time, distance, calories, and more.
When comparing the two in water-based activities, they take a draw here as they are both very good options that can perform basic tracking needs when underwater.
*Not all Apple Watch and Fitbit devices are appropriate for prolonged water use.
Apple Watch: 5 Fitbit: 6
Tracking capabilities: Fall detection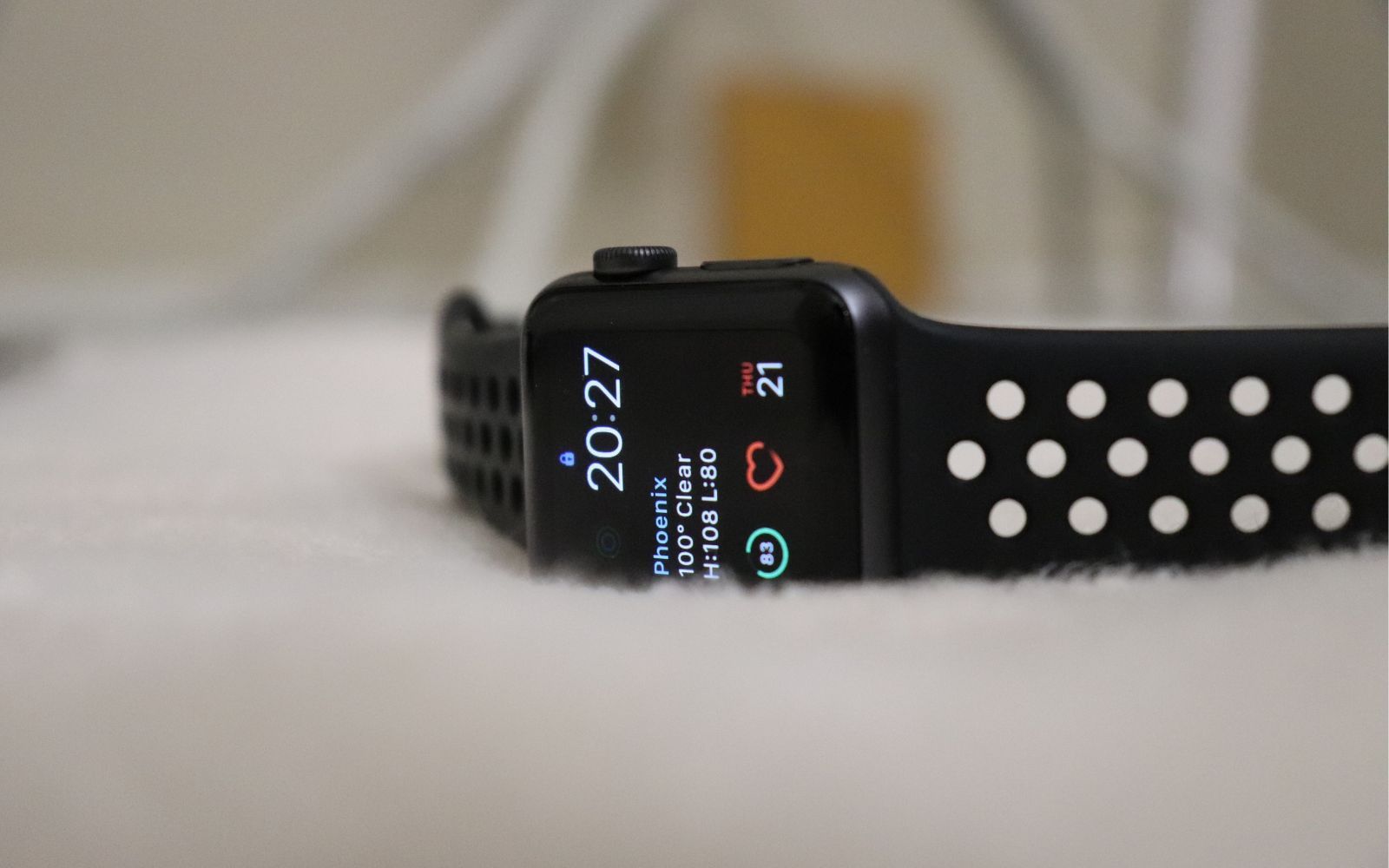 Apple Watch has added fall detection to all Series 4 and newer watches. This feature enables your device to detect a hard fall while being worn and will give you a tap on the wrist, sound an alarm, and display an alert if a fall is detected. You will have the option to contact emergency services quickly or let the watch know that you're okay after you have fallen. Please note that your watch will automatically call emergency services within 30 seconds if you do not respond or cancel the alert.
This feature is very helpful regardless of your age and the activity you're performing. This can save your life if an accident was to occur while wearing an Apple Watch. In comparison, Fitbit does not offer this feature on any of their devices at this time. This could change in the future but as of the time this was published, this is something that is not available with any Fitbit device. Therefore, Apple Watch comes out ahead when comparing fall detection as a feature.
Apple Watch: 6 Fitbit: 6
So, which device is best for you?
Fitbit and Apple Watch are both exceptional fitness tracking devices that appeal to a wide variety of users. To summarize our key findings, Apple Watch is a great device for iPhone users in particular, however, the battery life and sleep tracking are lacking in comparison to Fitbit. On the other hand, if cellular connectivity or fall detection is important for you, an Apple Watch may be the better choice at this time.
Additionally, if you're an Android user looking for a fitness tracking device, Apple Watch is definitely not an option, since Android users cannot set up an Apple Watch from their phone or utilize the Fitness app. For Android users, a Fitbit would be the best and only realistic choice.
The final decision on which device you'd prefer is ultimately up to you. You really can't go wrong with either device, but hopefully this helped steer you in the right direction on which device would make the best fit for your lifestyle.
Final Results - Draw
Apple Watch: 6 Fitbit: 6